News
Get ready for a thrilling trip through the flavours and aromas of wine; enjoy an unforgettable wine tasting with your friends!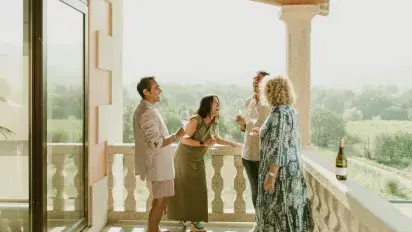 If you are looking for a fun relaxing way to spend some time with your friends and explore the world of wine, you have come to the right place! Here we will tell you how to organise a tasting that will surprise everyone and leave them with the memory of a very special time.

Before immersing ourselves in all the details, it is vital to have a clear idea of what a wine tasting consists of and how it works. Basically, it is a sensory experience which involves tasting different types of wine to appreciate their unique features. It is like a journey through the vineyards, but with all the comfort of where we want to be.
 
Setting the scene: essential tools and accessories
Don't worry, you don't need to be an expert oenologist to enjoy a wine tasting. However, having a few essential elements to hand can make the experience much more enjoyable. Make sure you have the right kind of wine glasses. A notebook to write down your observations and, of course, a corkscrew!

Variety is the magic touch for a successful tasting. What would a wine tasting be without an exciting variety of flavours and aromas? When you choose the wines for your tasting, go for a wide selection. From mysterious whites, crisp rosés and even daring reds, offering a range of  different wines will keep everyone fascinated and thrilled by the huge differences between them all.
 
The steps of the tasting: rouse up your senses!

Now we come to the exciting part: the tasting itself! Pour a little of each wine in the glasses and take a moment to note the colour, aroma and consistency. These first indications will give you an idea about what the experience will be like on the palate.

Your nose plays key role in wine tasting. Lift the glass to your nose and breathe in deeply. Can you spot the aromatic notes? Maybe you can find fresh fruit, seductive spices or even herbal nuances. Don't worry if your descriptions are unique. Each nose will tell its own story!

And now comes the time for the wine to touch your lips. Take a sip and let the wine dance around your mouth. Savour each nuance of flavour and try to identify the different layers of complexity. Is the wine fruity and juicy, or does it perhaps tend towards dry and earthy? Is there any unexpected note that makes you cry for joy?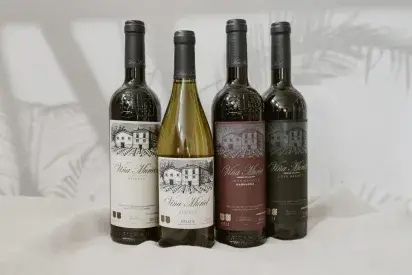 From observation to pure pleasure: conversations which flow like the wine

One of the best things about a wine tasting with friends is the chance to share and compare impressions. Encourage everyone to to speak about what they are experiencing. Don't worry if the descriptions are different, each palate is unique  and everyone will have something of value to contribute.

Don't forget to accompany the tasting with some snacks which will heighten the flavours of the wine. Cheese, charcuterie, fruit and chocolate are al excellent options for complementing the experience.  The right match can make the flavours mingle together in heavenly harmony on your palate.

And a key thing is to finish off the tasting with a good taste: to friendship and good wine!
And a last secret….here you can find a great range of wines to help you prepare an interesting tasting experience.
You may also be interested in: