News
White wine trio: a winning proposition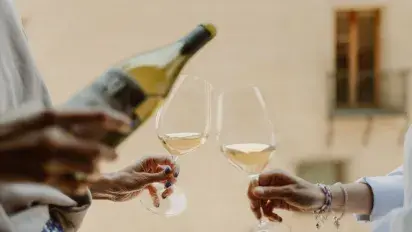 We pride ourselves on having a diverse and attractive range of wines. That's why we know that offering different and complementary white wines is a fundamental market advantage.
Our consumers around the world appreciate finding styles to suit different occasions. A white wine for a particular moment, because you can enjoy to the fullest whatever the situation calls for.
1. Snacks, tapas and other casual moments
You're at the beach or by the pool, it's sunny and warm... and what you really crave is a delicious and refreshing drink to restore your energy. Pazo Cilleiro Albariño is the perfect choice. Made in Rías Baixas with one of the most stimulating white varieties grown in Spain.
With our Pazo Cilleiro, we aim to make a particularly accessible and pleasant wine. An Albariño for everyone, it works wonderfully as a mid-day drink, alongside appetising tapas and fresh dishes. But above all, on its own: it's lively, appealing, delicious and invites you to party.
2. Unforgettable dinners worth an entire summer
A single dinner, with the right company, in the perfect place and with a pleasant temperature, can bring meaning to the whole summer. We want to be present in such special moments and we have the perfect excuse: we invite you to try a white wine that is totally food-friendly, a true icon: Conde de los Andes Blanco.
Made from old Viura vines grown in very unique sites at the foot of the Toloño mountain range, in the higher part of Rioja Alta, it is a wine that will not leave you indifferent: silky, elegant and sophisticatedly modern. It is as seductive as the most memorable summer nights.
3. Enhancing your seaside experience
For the lucky ones who have the opportunity to swim in the warm waters of the Mediterranean or maybe even sail close to its stunning shores, Muriel Wines offers the most appealing white wine to round off the experience. It is Viña Muriel Blanco Reserva, which is both lively and authentic.
Viña Muriel Blanco Reserva comes from selected vines in the village of Elciego, in Rioja Alavesa. The Viura variety is serious, persistent, discerning... and very exciting. On the palate the wine displays all that vibrant character, brimming with flavour and satisfaction. We recommend it with grilled fish, seafood and other sea-inspired dishes. A traditional paella is truly heavenly with this wine. And if you drink it to the gentle swaying of a boat, the pleasure is complete.
You may also be interested in: