News
Decisions, decisions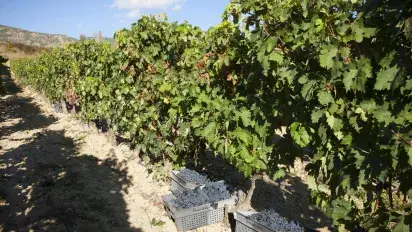 As the drought and intense heatwaves has brought the harvest forward this year in certain areas, we look at one of the most pressing and pivotal decisions for winegrowers: the exact moment to begin harvesting the grapes.
The precise timing is crucial. The quality of the wines of that vintage depends on it. The grapes must have reached optimal ripeness. Growers need patience and a thorough understanding of the vineyard, the particular geoclimatic conditions in their area and the different characteristics of each grape variety. Viura from Rioja Alavesa is not the same as Tempranillo from Rioja Alta. Likewise, Tempranillo vines in Rioja and in Ribera del Duero do not ripen at the same time, even though they share the same genetics. 
When is the right time to start harvesting?
Science and experience play a part in such decision. It takes an expert eye and many harvests, but also the help of the laboratory.
Around mid-August, we usually walk through the vineyards to see how the clusters are developing. Monitoring the grapes gives us vital information about their health, ripening stage and the evolution of the plots.
As the days go by, we sample the grapes, selecting grapes from different plots to taste them and see how they progress. As harvest time nears, we take grape samples to the lab to check their sugar content and other parameters. The "clinical eye" of our viticulture staff and winemakers is essential: they examine the appearance of the fruit, the colour of the seeds, the "tinge" of the skins, the flavour…
Hands-on experience provides subjective but invaluable information, which is usually backed up by a lab analysis. Sweetness in the mouth signals that the time is near. The smooth yet soft skin, the brown colour of the grape pedicel. If the lab analysis backs up all these impressions, all doubts are dispelled. Let's get started!
You may also be interested in: