News
INTERNATIONAL WINE CHALLENGE (2021-2010), NEW COLLABORETOR OF MURIEL WINES.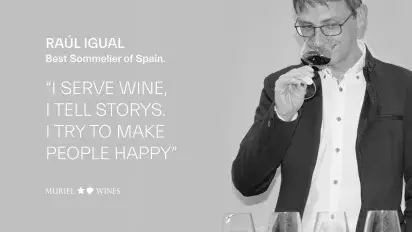 Raúl is in love with the wine´s world and a great professional with whom we are lucky to go hand in hand. With him we will share tastings, talks, meetings about the wines of Muriel Wines and many dreams and ideas about our wines. It is an honor to count on a sommelier of his caliber. I am sure we will share great experiences together! 
A little more about Raúl 
Born in Teruel in 1979, Raúl´s recognition has been growing progressively since he won the award of Best Sommelier in Spain, title that he would revalidate in 2021. After this first great achievement, he represented Spain in the world sommeliers contest in Tokyo in 2013 and in the best sommelier in Europe contest  in Monaco the same year. In 2015 he became parto f the Aragonese Academy of Gastronomy and, a little later, he obtained the title "Advanced Sommelier" by The Court of Master Sommeliers in London. 
You may also be interested in: