News
Let's play! Choosing the wines for Christmas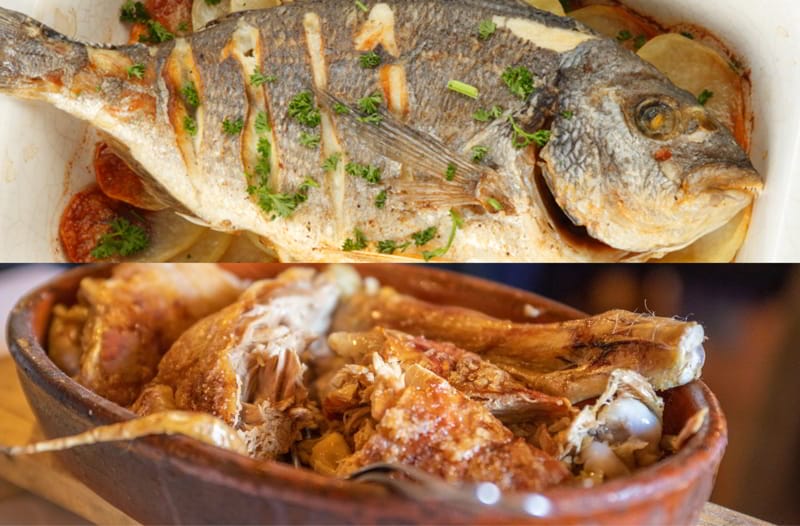 Two main courses with multiple wine pairing options: which one should we go for?
In his book ¿Qué vino con este pato? (Which wine with this duck?), sommelier and communicator Ferran Centelles offers many inspiring ideas; one of them is the distinction he makes between affinity pairings and contrast pairings. The former are the most common and reliable. The classic fish + white wine, for example, epitomises an obvious and universal combination. Among the latter, the surprise factor is more important. Combining unexpected flavours may at first seem a risky exercise, but it can also open the door to an even more intense and unforgettable experience.
Why not make the most of Christmas dinners and lunches to play at pairing dishes from both perspectives? The great thing about the portfolio of Muriel Wines is its wide selection of styles and types of wine ?they work really well both with balanced and effortless pairings as well as with surprising and eye-opening combinations. We explore this idea with two of Spain's great traditional festive dishes.
Baked sea bream
Ever since the railway connected Madrid and other inland cities with the Atlantic ports, seafood and fresh fish ?and particularly sea bream? became the star Christmas dish. And it remains so to this day. Its wholesome, gleaming appearance, fleshy, smooth texture and rich, delicious flavour enjoyed by everyone, have greatly contributed to its popularity over the decades. 
How could we pair it? We have the perfect partner for an affinity pairing: Conde de los Andes Blanco. It works very well with the round and elegant flavours of the sea bream's white flesh. Alternatively, if we look for a contrasting pairing, we will come across a very pleasant surprise: with its extreme finesse and marked acidity, even with hints of citrus, Muriel Viñas Viejas Gran Reserva is a wonderful match for the fish.

Roasted lamb
No dish is more traditional than roast suckling lamb. Its distinctive character, coupled with its simple but striking presentation and deep yet delicate flavour, make it the quintessential Spanish dish. Our Valdecuriel Reserva, the new Ribera del Duero winery of Muriel Wines group, could not be a better match. Because of its origin, personality and intensity on the palate, it is the ideal wine to serve with suckling lamb.
If we want to try a contrast, the lamb's subtle yet rich fatty flavours provide us with a clue: what if we "cleanse" them with the lively and elegant Viña Muriel Blanco Reserva? Its fresh palate is perfect to offset the oven heat and the crunchiness of the lamb's outer layer, which hides and protects a high-calorie yet very delicate meat.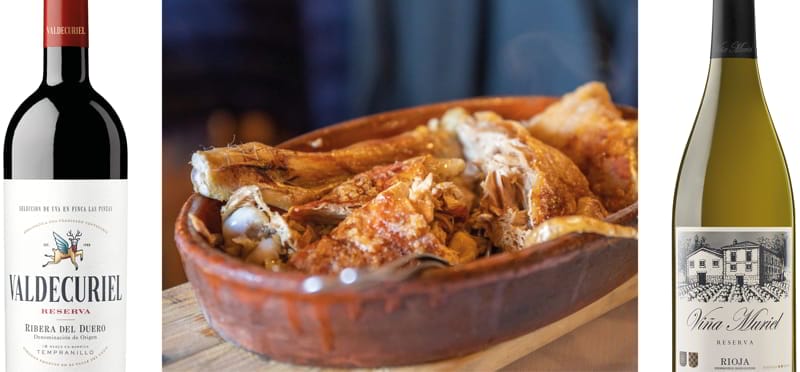 To be honest, we are looking forward to embarking on this fun, stimulating and fascinating journey to explore the possibilities of pairing Christmas food and wine. In the end, as Centelles himself points out, paraphrasing Jancis Robinson, it's all about opening up the wines that diners like, without too many rules or constraints. Enjoy!
You may also be interested in: