News
Muriel Crianza in the glass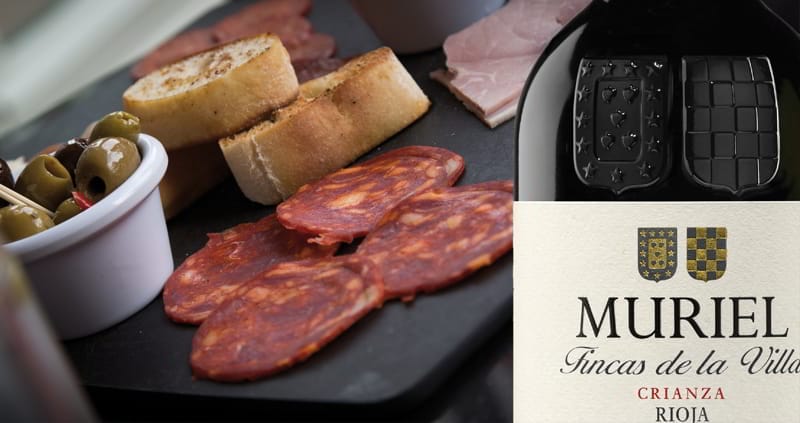 Aroma and flavour combined in the harmony of the Elciego vineyards
When you feel like an afternoon wine, the answer is
MURIEL CRIANZA
. The brightest and most direct expression of our vineyards in Rioja Alavesa, centred around the village of Elciego. Its approachable, friendly and comforting personality fills the glass with joy and pleasure.
The 2018 vintage of Muriel Crianza was released just a few months ago. Our great little wine is reaching its peak. As we pull the cork, its seductive aroma reveals the freshness of fruit as if it had just been picked: hints of strawberries, cherries and garden fragrances. For those who are familiar with our vineyards in Rioja Alavesa, the aromas of Muriel Crianza may suggest that dividing line that emerges between the vineyards with light, carefully-tended clay-limestone soils, and the groves of small kermes oak and undergrowth: thyme, gorse, rosemary bushes...
Our lands are virtually on the confines on this distinctively Mediterranean side. A little further up, behind the ridges of the Cantabria and Toloño mountains, the forest is humid and Atlantic. A hint of this northern influence permeates the flavour of Muriel Crianza: traces of freshness and shady vegetation.
What a symphony of sensations. The success of our wine lies in this balance. A little bit from here, a touch from further afield and, above all, the result of time and cellar work, designed to appeal and impress.
We began to write these lines in the afternoon and, before we knew it, it was time for dinner. Naturally, a glass of Muriel Crianza is the best way to accompany everyday dishes such as a good pizza, charcuterie and cheeses, burgers or a delicious plate of fried eggs with chorizo sausage.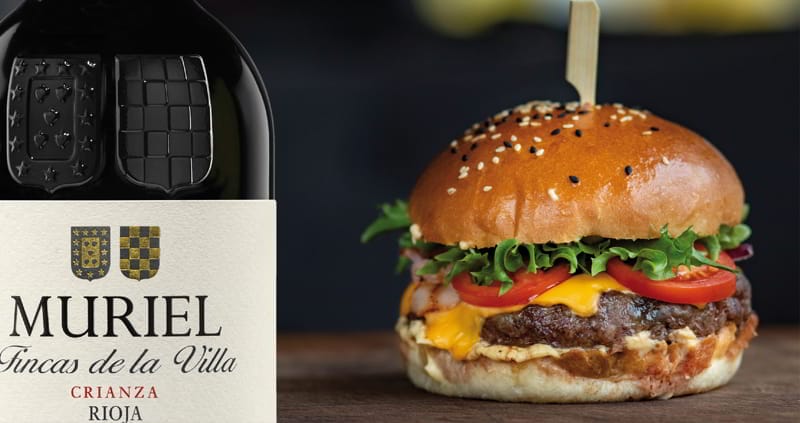 "
You may also be interested in: