News
Ponds among vineyards, where the birds come to rest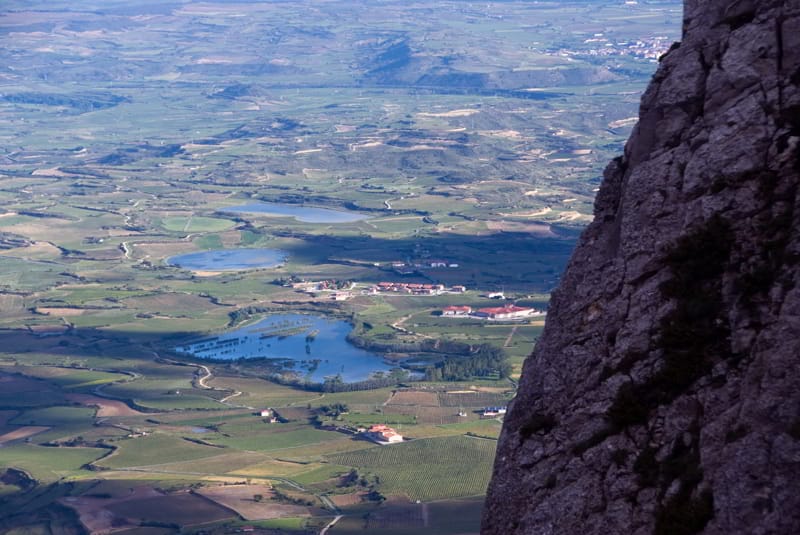 Discover the wetlands of Laguardia, a unique haven of biodiversity
A striking landscape of great value lies just a short distance to the east and south-east of Laguardia. The village's four famous wetlands (Lagunas de Laguardia) are among the most unique natural spaces in our small winegrowing region, Rioja Alavesa.
Surrounded by vineyards on all sides, these are endorheic wetlands. This means that they are entirely rain-fed, either directly or as a result of water flowing down from the nearby hills. The ponds don't collect water from any rivers, nor do they drain into any streams. We could say that they are liquid islands with no water connections with the surrounding territory. This means that they dry out in summer, when their contents evaporate and only a thin layer of shiny salts remains on the surface.
When the first rains return after the dry season, the wetlands gradually fill up again. And at the peak of autumn, their role as a "stopover place" for birds is strengthened. Migrant species use the site as a resting spot on their long journeys between the cold north of Europe and the warm lands in the south of the Iberian Peninsula and even Africa.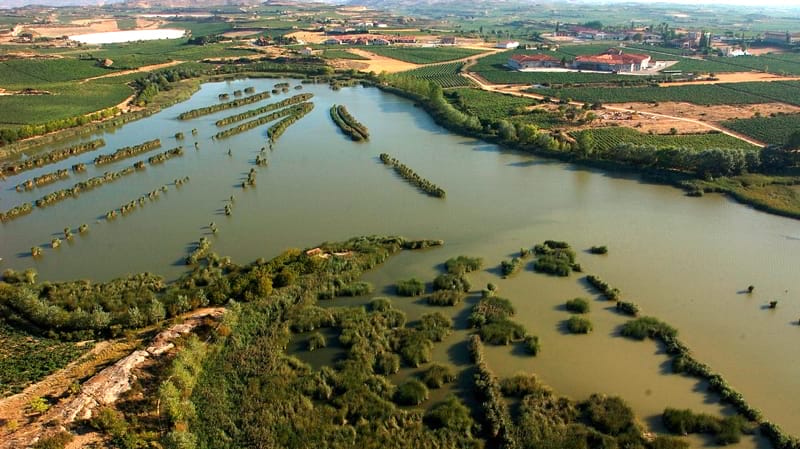 La laguna del Prao de la Paul (foto de M. Arrozal )
Environmental importance
The entire wetlands area is classified as Protected Biotype and included in the Natura 2000 Network, thus underlining their environmental importance. Three of the wetlands, called Carralogroño, Carravalseca and Musco, are natural. The fourth and largest, Prao de la Paul, is man-made. It started life as a reservoir but this space is now fully blended in with the surroundings and acts as a shelter for all kinds of aerial, terrestrial and aquatic wildlife.
Moreover, Prao de la Paul is an attractive spot for environmental tourism. A pleasant path borders the entire pond so visitors can appreciate the various habitats, from the woodland areas on the shores to the dense reed beds that plunge into the water, forming a small paradise for many species of birds and amphibians. The opportunities for nature watching are endless while, behind us, the vineyards surround and protect this extraordinary landscape. Some of these vineyards were recently acquired by Muriel Wines group. But that is another story.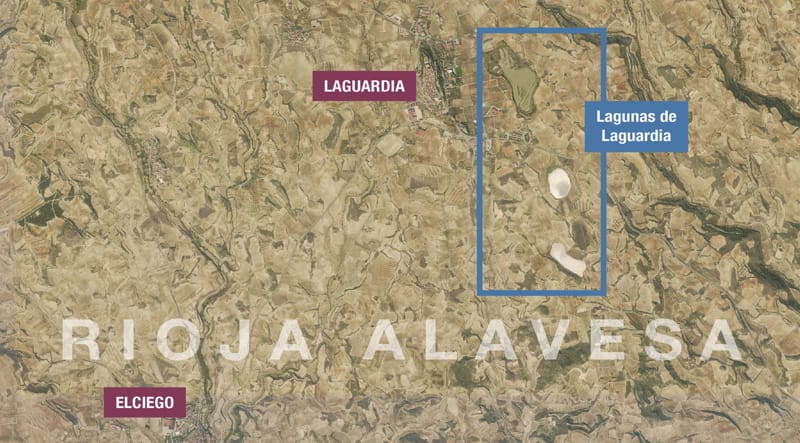 You may also be interested in: