News
La Reñana, a new jewel in Muriel Wines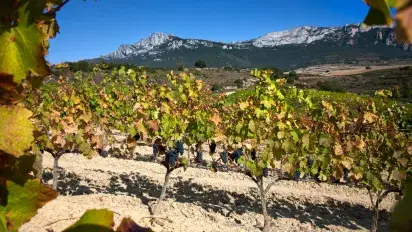 A very special vineyard at the foot of the mountains
Over the course of its 50 years of history, Luis Alegre, the bodega recently purchased by Muriel Wines in Rioja Alavesa, has built its prestige and success on vineyards with a strong personality.
Of all these, La Reñana is the jewel in the crown. It is an old vineyard planted to Tempranillo and Viura, with a small amount of other traditional grape varieties, all of them goblet-trained. It stands at over 600 metres elevation in the foothills of the Sierra de Cantabria, nestled between the villages of Laguardia and Elvillar. It lies on an elevated ridge with clay-limestone soils and some sandy parts.
For Alejandro Simó, director of Luis Alegre, La Reñana has a distinctly Atlantic influence. A perfect example of those elevated sites in the Sonsierra which, for Tim Atkin, are particularly suitable to grow Tempranillo, a variety that "is better adapted to cool microclimates or with significant temperature variations, where the Atlantic influence of the Bay of Biscay is evident."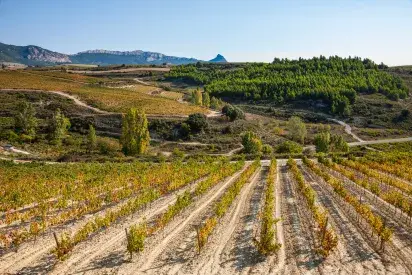 Vines dating from 1946
Whilst some vines in La Reñana date back to 1920, most of the site was planted in 1946. Thus, more than two decades before Luis Alegre was founded. From these vines comes a particularly elegant and refined white wine, as well as a red that stands out for its finesse, balance and expressive, fresh fruit.
A second vineyard near Laguardia wetlands
In addition to La Reñana, one of Luis Alegre's most special and unique sites, now also part of Muriel Wines' vineyard assets, is the Riondillo site, in the vicinity of the famous Laguardia ponds.
With a little more than five hectares of land under vine, the soils in Riondillo are clay with a limestone structure. The wine displays a marked saline and balsamic character.
You may also be interested in: