News
Tempranillo & Garnacha, a story of friendship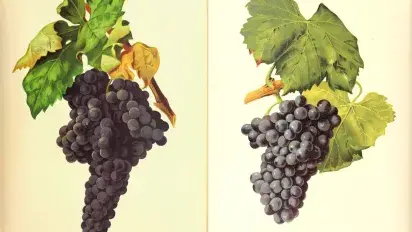 Two classic varieties, two Rioja expressions
One hundred years ago, when Rioja had just left behind the destructive phylloxera plague, vineyards in this region were rarely replanted with a single variety. Various types of grapes, both red and white, coexisted on the same plot.
In terms of vineyard extension, the two leading red grapes for many decades were Tempranillo and Garnacha. Until the 1980s, each of these two varieties covered around a third of the vineyards in Rioja. In other words, both combined represented more than 60% of the total vineyard surface area.
There were several reasons for this. The first, and most obvious, was that both varieties have an excellent affinity with the Rioja terroir, or rather, with the great diversity of terroirs found throughout the region. But the main reason for this combined dominance was that, once blended, they produced extremely fine wines with outstanding balance and complexity. The great classic reds owe some of their fame to this combination.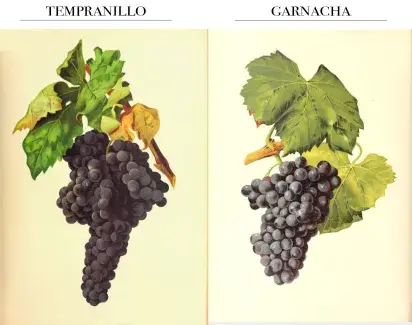 Tempranillo was primarily identified with the westernmost part of Rioja and the Sonsierra vineyards, on the northern bank of the Ebro. Garnacha, on the other hand, had an extraordinary affinity with the climate of the eastern end of the region, long known as Rioja Baja. However, both varieties could be found all over Rioja. And, as we said before, they were often mixed in the oldest vines.
Over the years, Tempranillo expanded considerably. This variety is very versatile and relatively easy to handle which, coupled with its excellent yields, made it a clear favourite. Its popularity and cultivation grew so much that Tempranillo gradually pushed Garnacha aside. The old "friendship" between the two was under threat.
Fortunately, Garnacha is recovering and gaining in prestige again and is called to return to its former prominence. In terms of its qualities, this variety offers freshness, many pleasant nuances and vey good acidity in times of rising global temperatures.
Our garnachas
At Muriel Wines we are focusing on Garnacha, both in single-varietal wines and in some red blends. Our vast Montalvillo estate in Rioja Oriental is home to modern Garnacha plantings that deliver dazzlingly expressive grapes. Conversely, we have some very old Garnacha plots in Viñas de Briñas, on the slopes of the Toloño mountain range. Our highly praised Conde de los Andes Capítulo II comes from these plots.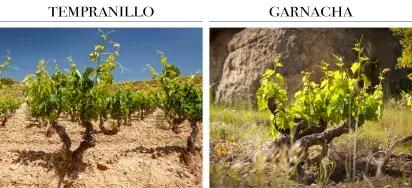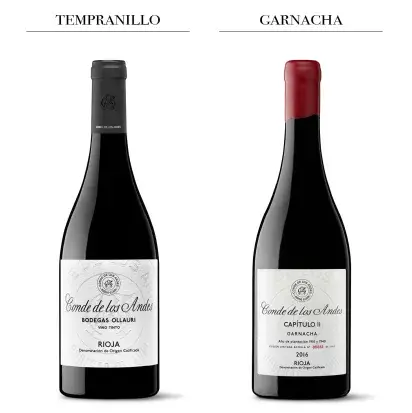 You may also be interested in: