News
The terroir of Pazo Cilleiro (II)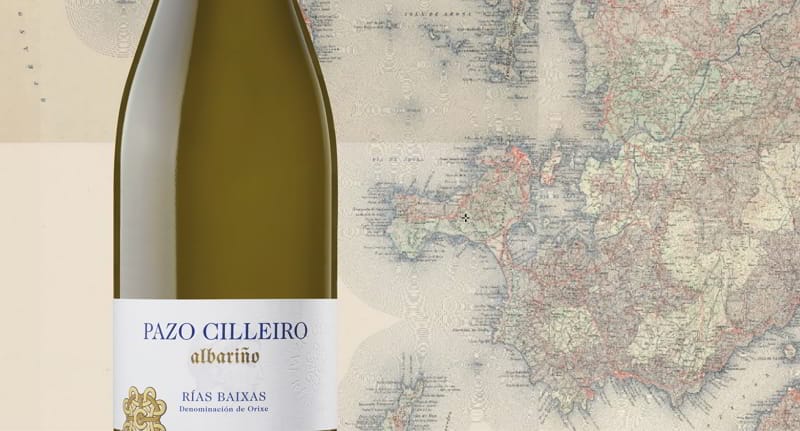 A historical viticultural presence
We return to the Salnés Valley, a geographical area facing the Ría de Arousa and a genuine mosaic of small plots nestled among endless pockets of population. The quintessential landscape of the Rías Baixas wine region.
We return because it is time to finish our approach to the terroir where Pazo Cilleiro wines are born. The first part, focusing on geoclimatic factors, was published a few months ago; now we focus on the winemaking as well as the cultural and historical aspects of a unique territory in the world.



The Albariño variety: incisive sensuality
Saying Rías Baixas means Albariño. It is not the only grape variety in the area, but it is the most widespread and the source of most of the wines in this appellation. Naturally, our Pazo Cilleiro is exclusively made from this variety.
What are the qualities of the Albariño variety?  It is very terpenic, which means that it is floral, with a markedly citrus character, and incisive. Its mineral grip is evident specially when planted in granite soils and in areas with a humid climate. Its savoury palate is sensually enveloping. The mild climate of Rías Baixas contributes to its unctuous character. Undoubtedly, Albariño's most distinctive feature is its acidity, which makes it a notably fresh and "electric" variety. 
Albariño has been widely grown in coastal areas of south-western Galicia for well over a thousand years. The Cistercian monastery of Armenteira ?incidentally, a stone's throw away from our winery? is responsible in no small part for its expansion. At present, there are more than 4,000 hectares of Albariño under vine in Rías Baixas. In 1975, there were barely 200. 


Viticulture: pergola-trained vines in blissful chaos
Vines, particularly in Val do Salnés, are dotted around an endless number of small properties and plots: just under 22,000! There are 5,500 growers in the entire Rías Baixas area and the average size of each individual property is just 0.7 hectares. Organising this territory, this "blissful chaos?, as some authors have described the Galician smallholdings, is very complex.
Vines are generally trained on pergolas supported by solid granite posts. The vine shoots and leaves extend horizontally, forming a vegetal roof resting on a set of wires. This technique provides greater sun exposure and keeps the bunches away from the humidity that concentrates in the soil, thus helping to protect them from fungal diseases that attack the vines, such as oidium and mildew, which are very common in the climate of the Rías.
The pergola system means that most of the work, including pruning and harvesting, has to be done by hand. This makes Albariño one of the most labour-intensive wine-growing activities.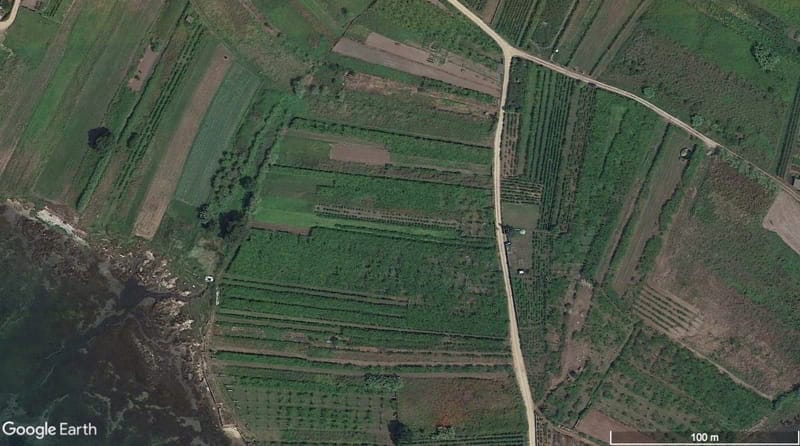 The satellite photo shows the typical "minifundio" or smallholdings of  Val do Salnés, with the the coexistence of countless small vineyards in a small space.


A winemaking goal: to obtain fine aromas
In recent decades, traditional winemaking on small family-run farms has gradually been replaced by professional, efficient practices developed by wineries that employ state-of-the-art technology. As a result, there has been an extraordinary leap in quality and prestige, also internationally.
Contemporary Rías Baixas wine draws its excellence from centuries of practice, and Pazo Cilleiro is a good example. We source our grapes from around 80 hectares of vineyards cared for by 250 independent growers, so the winemaking process necessarily begins with a harmonious harvest and a careful selection of the fruit. All subsequent steps (gentle pressing, cold stabilisation, fermentation) are meticulously controlled. Once the must has fermented and been transformed into wine, it is further stabilised and aged on its fine lees, adding volume, aromatic complexity and richness on the palate. Once it is bottled, the wine is not immediately released onto the market. Instead, it is laid to rest and refine  for a few months.

The local culture: traditions and impressions that strike a chord
The most intangible dimension of terroir is also the one that makes the strongest impression on the wine lover who comes to Pazo Cilleiro, be it physically or symbolically. After all, when we think of Albariño wine, we immediately conjure up a cultural landscape that is the sum of history and traditions, of unique villages and buildings, of the Atlantic scenery, of green landscapes and salty breezes. And of course, of culinary delights that cannot be found anywhere else.
One of wine's most exciting qualities is its ability to open up countless windows to transport us to its place of origin. To some extent, wine enhances the experience of the territory. And vice versa: the enjoyment of wine is greater and better if we discover and embrace the rich culture of its surroundings. For example, visiting the aforementioned monastery of Armenteira rounds off the pleasure of Pazo Cilleiro. Moreover, after the visit we can go to a restaurant near the winery to eat skate, a traditional Galician dish. That is why this wealth of values and meanings inherent to each place forms an essential part of terroir. This is perhaps its most significant component, the part that truly strikes a chord with consumers.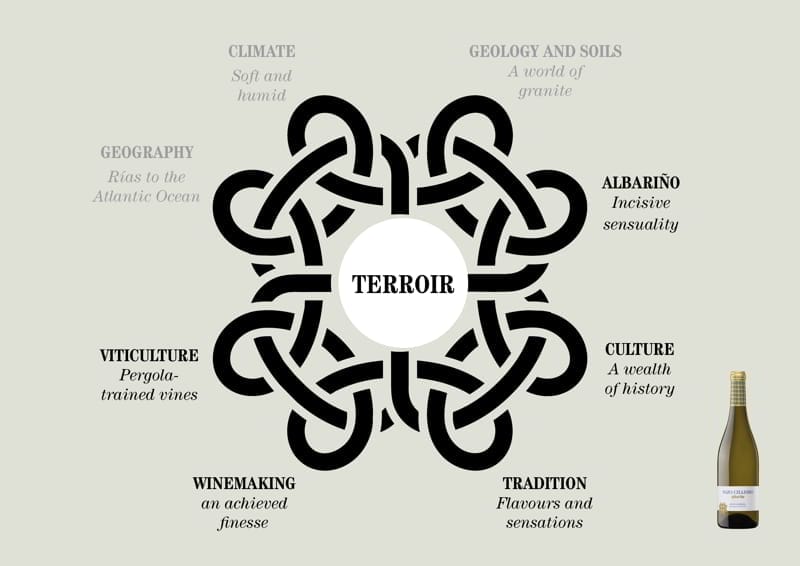 "
You may also be interested in: