News
Three, two, one, Reserva!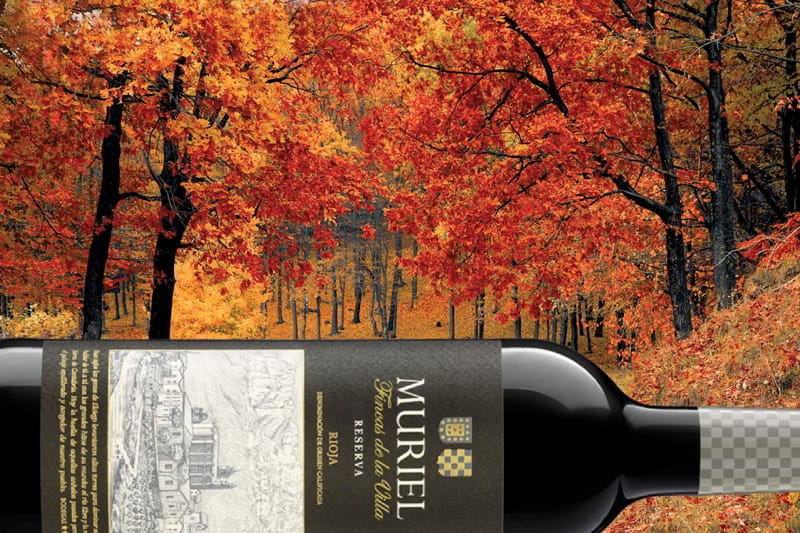 Awards and good moments to enjoy Muriel Reserva 2015
Stews gain importance as we plunge into the windy, humid forest of autumn.
So do roasts and grilled dishes, made with the first vine shoots. This season's dishes feature game and mushrooms. Nuts are at their best. Apples, chestnuts and almonds reign supreme. Citrus fruit
s
and the first fine pulses arrive. Brown, taupe, grey, gold and orange colours dominate our dishes.
Rioja Reserva wines seem to be made for autumn. Their combination of acidity, finesse and a thread of warm vitality bearing the imprint of red fruit and oak... Is it not reminiscent of an October sunset, gradually fading from the pleasant sun to the cool of twilight? And at the end, that persistent and pleasant memory: Isn't it like sitting by the fire or curlingup on the couch in front of the rain-soaked glass of the window?
Muriel Reserva makes us think of comforting situations. A glass of our red Reserva, sourced from our Tempranillo vineyards of Elciego, is highly recommended for relaxing moments as well as for hearty dishes with intense flavours and deep nuances.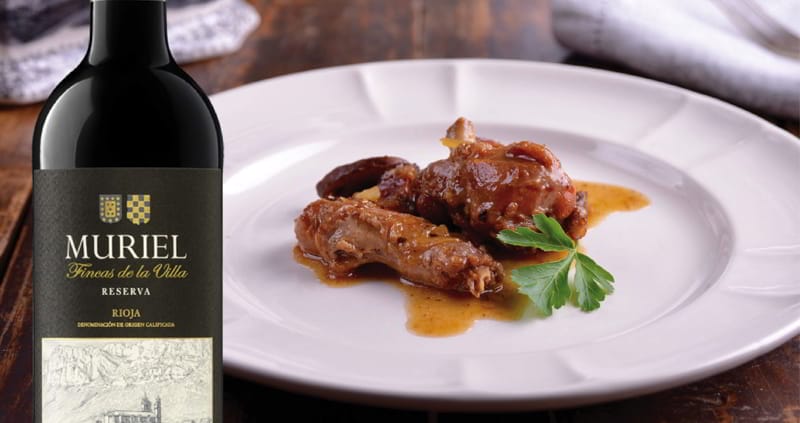 Autumn salads
Vegetable-based recipes can be a great match for Muriel Reserva red. The key is to successfully combine the ingredients. Take some tender shoots, some fine slices of duck cured ham, some pomegranate seeds and some croutons sautéed with extra virgin olive oil. The dressing is very important: a mild vinaigrette with almonds and hazelnuts creates a great result.
Meat and mushroom casseroles
Muriel Reserva is ideal with traditional dishes. Rich in protein, intense, with a coating sauce... There is nothing like a slowly simmered veal brisket with fairy ring mushrooms. Or rabbit with saffron milk caps. The earthy and smoky flavours are blended with the sauce ingredients: oil, onions, garlic, tomatoes, carrots, all gently cooked. The acidity of our Reserva cleans and readies the palate for a new bite.
Grilled tuna belly
A different flavour comes into play here: the sharp and surprising umami flavour. Present in the tuna belly, it goes very well with the citrusy, acid and juicy side of Muriel Reserva. The wine strikes up a sapid, very stimulating dialogue with the saline fatty nature of this species of tuna, which is in season until the end of autumn.
---
Recent Awards for Muriel Reserva 2015

93 pts Decanter
In March, the Decanter tasting panel awarded 93 points to Muriel Reserva 2015, and praised it with these words:
?An explosion of dried fruit, wild strawberries and dark chocolate; exceptionally smooth and supple with a very long, flavoursome finish.

92 pts Gilbert & Gaillard
French wine guide Gilbert & Gaillard also rates Muriel Reserva amongst one of Rioja's outstanding Reservas: "Beautiful deep ruby colour, with a slight hint of evolution. Very ripe nose with hints of candied red fruits. Cocoa, truffle and liquorice on the palate. A delicious style, absolutely ready to be enjoyed.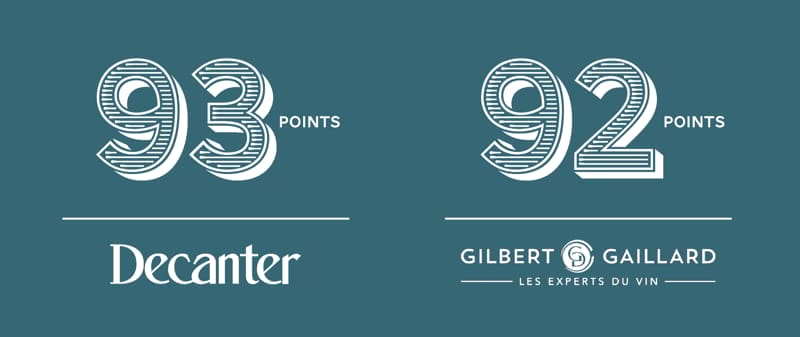 "
You may also be interested in: