News
A triangle walk around Elciego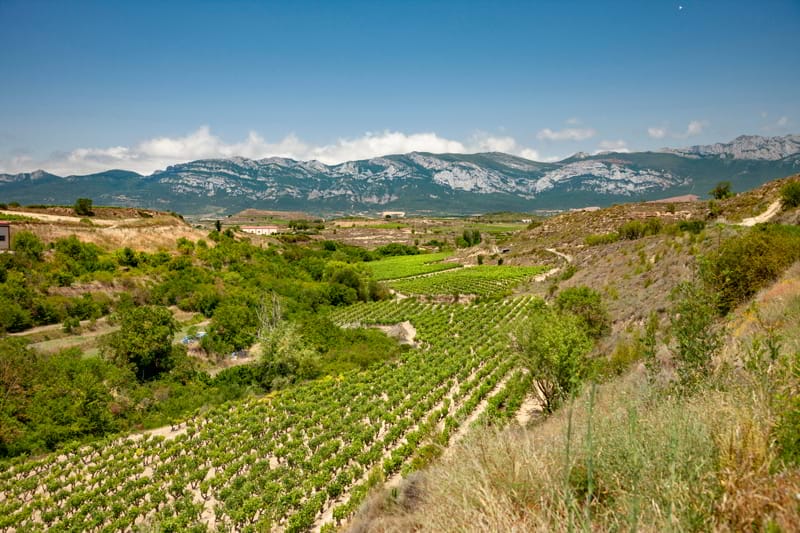 In 9 km, three characteristic landscapes of our town
Village, vineyards, river. If we were asked to define what Elciego is, we would synthesize it in these three words. And we would expand the answer with a proposal for a walk through the three landscapes of this area of Rioja Alavesa.
The first stage takes us close to Muriel. We'll just cross the road and climb the last slope of the 'barrio de bodegas' towards San Roque hermitage. Before arriving, a path to the right takes to the heights known as El Tendedero (485 m).
The spot offers a complete view of the entire village. After the first vineyard terrace, the roofs of the small traditional 'bodegas' (wine caves that belong to the villages' families) appear, immediately followed by a network of ocher buildings around the large church of San Andrés. The small urban area is flanked by our two wineries: in the lower part, Muriel; at the top of the village, Eguía. Further on, to the north, we can see the limestone rock wall of Sierra de Cantabria.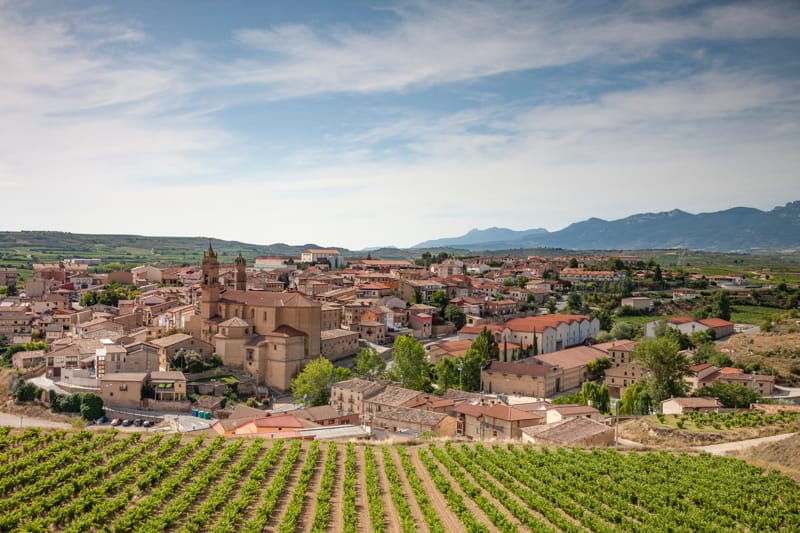 ---
El Castejón
The walk continues precisely towards the mountains, and three kilometers from Elciego, it takes us up to a hill known as El Castejón (540 m), within the neighboring municipality, Navaridas. 3,000 years ago, an extensive Neolithic settlement was located on its flat top. When it disappeared, the plateau and its slopes were used for crops. In the Middle Age, the small plateau was home to a watchtower. It is not surprising, since from here you can see a wide panorama of Rioja Alavesa.
We like to ascend the Castejón to contemplate the mosaic of vineyards that defines our region, that set of valleys, ravines, slopes and steps, a constant "up-and-down", as described by Muriel Wines' winemaker Chema Ryan.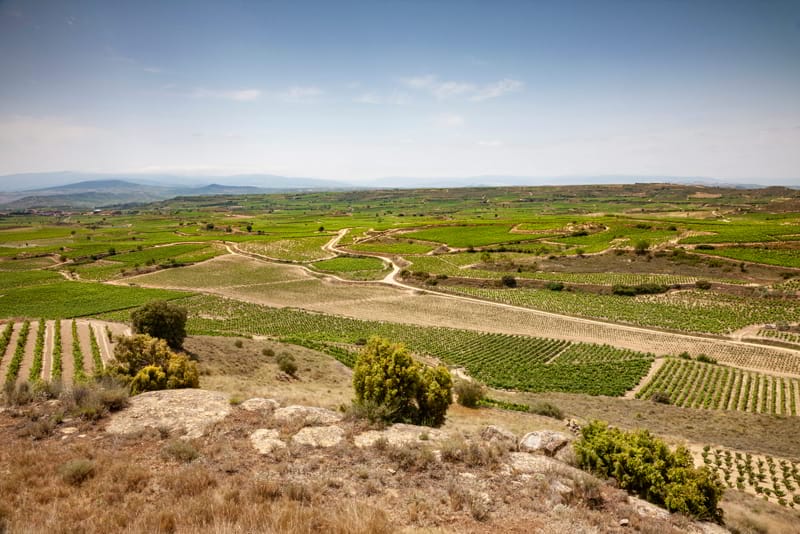 ---
A balcony over the Ebro river
After descending from the Castejón, we take a rural track that starts from the hermitage of Santiago, at the foot of the hill, in a southwesterly direction. In a couple of kilometers, crossing vineyards, we reach the A-3214 road, which connects Elciego with Villabuena de Álava. We cross it and, meandering, we climb between vineyard terraces to the top of a wide plateau. The path becomes straight again and takes us to the El Gallo area, home of our main vineyard property in Elciego.
At the extreme southwest of El Gallo, in a place called La Calera, we reach a high point (530 m) from which it is possible to see the entire Ebro valley. A natural balcony overlooking the river landscape, in which the sinuous and dark line of riverbank forest contrasts with the bright green of the vineyards and the brown of the clay soils. From this viewpoint we return to Elciego in just 30 minutes of walking, thus closing this triangular walk.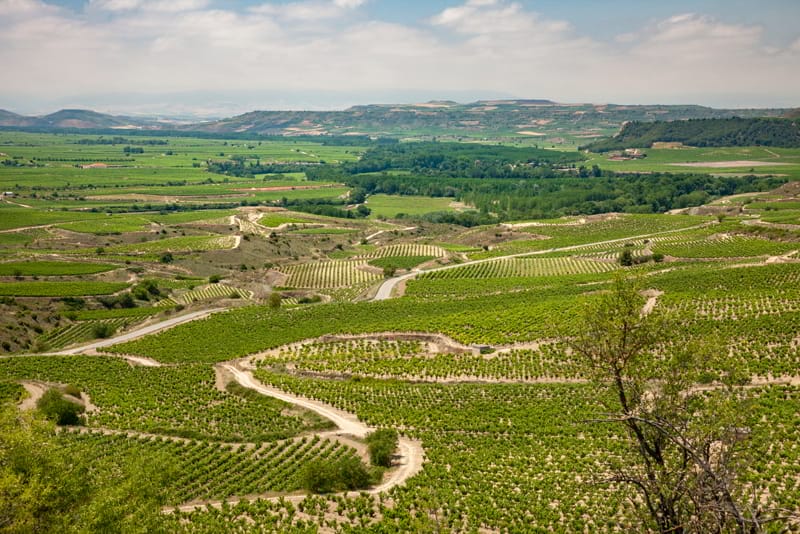 "
You may also be interested in: