News
Luis Alegre becomes part of Muriel Wines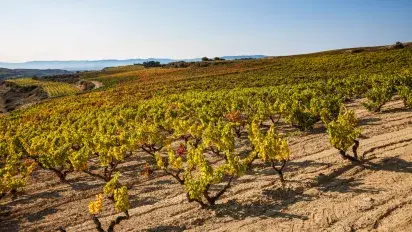 Our group acquires Luis Alegre, the winery founded in Laguardia in 1968
The Muriel Wines group, with its headquarters in Elciego, – which brings together wineries including Muriel, Viña Eguía, Conde de los Andes and the Galician winery Pazo Cilleiro (DO Rías Baixas) – has now added the prestigious Luis Alegre winery, located in the town of Laguardia in Rioja Alavesa, to its portfolio of brands.
Through this purchase, Muriel wines positions itself in the highest segment of Rioja wines. In addition, it gains assets of great value: 15 hectares of vineyards located in sites of geo-climatic interest; winemaking facilities equipped with the latest technology, (including 1,500 French oak barrels); a production capacity of 400,000 Kg of grapes; a stock of 300,000 litres of wine; and, of course, very favourable brand recognition.
For Julián Murúa, the head of Muriel Wines, Luis Alegre brings diversity to the group's global offer: "The Luis Alegre brand enjoys high acclaim in the market, the result of having done things well over many years."

The incorporation of Luis Alegre into Muriel Wines
The Luis Alegre brand will retain its name and will enjoy the same autonomy as the rest of the wineries that make up the group, each with independent sales management, personnel and market objectives. Each brand within Muriel Wines retains its own identity, although this does not prevent synergies from being created between the wineries in terms of purchasing, technical support and sales networks.
For Luis Alegre, this autonomy means that the winery will retain its existing team, which comprises five people, headed until now by up by manager Alejandro Simó, who will continue at the helm, alongside the technical staff.
The Luis Alegre range of wines
The integration of Luis Alegre into Muriel Wines will not lead to any major modifications to its portfolio of products, aside from the expected disappearance of the Desbastado range.
The rest of the wines will remain with little changes to what has been produced until now; the two major lines: Luis Alegre, based on ageing requirements (with a white, rosé and red Crianza and Re-serva); and the location-based range of wines, composed of wines from specific parcels, which en-joy great prestige in certain segments of the market: Finca La Reñana, Parcela Nº 5 and Pontac.
In terms of the image, the new owners say that they have ruled out making any major changes at the moment. As Javier Murúa, the group's commercial manager states, "Luis Alegre works well with its current identity, which is well respected, in line with the good work carried out in terms of positioning and sales over recent years, at least until the pandemic."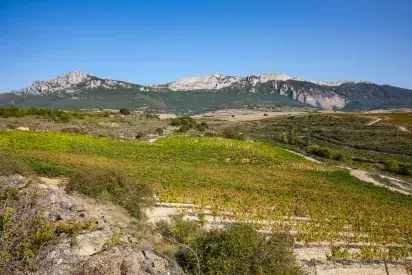 You may also be interested in: